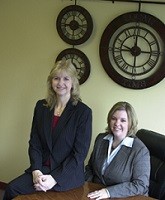 COVID-19 OFFICE UPDATE:
Our staff is available to serve you via phone or in-person visit at the front reception desk with social distancing practice. We will begin in-person interviews starting August 17, 2020 with the proper social distancing and mask requirements as set forth by the Governor of the State of Oregon at that time. We look forward to continue serving you!
Welcome to NW Financial Network Inc.
NW Financial Network Inc. is a comprehensive financial services firm committed to helping our clients improve their long-term financial success. Our customized programs are designed to grow, and conserve our clients' wealth by delivering an unprecedented level of personalized service.
We encourage you to explore our site and learn more about the services we provide. Should you have any questions or would like more information on our firm, please feel free to email us or call us at 503-665-1505. We look forward to hearing from you.
Let us become ... Your Trusted Financial Team for Life!
To learn more about Tax and Accounting services offered through our sister firm, Tax Minimizers, click here.